Extreme Needle Tattoo Studio London
Specialized artistic tattoo design and body piercing
A tattoo is an extension of every artist's soul here at Extreme Needle."Our ethos is to realise our customers vision and take it to the next level".
"At Extreme Needle we work not only as a team but also as a family unit and pride ourselves on being highly professional at all times".

The studio is located in the heart of London in Covent Garden. We are family friendly and provided a welcoming atmosphere to all.
Our award winning tattoo artists create outstanding quality custom tattoo designs chosen by many of the most discerning tattoo collectors.
We also pride ourselves for being a home to our world class body piercers regarded by our clients as absolutely best in the business.

Extreme Needle is a custom and appointment based tattoo and body piercing studio, but we always welcome walk-ins subject to availability, for further information or to discuss your ideas please contact us today.
Custom

Tattooing

Extreme Needle ink craftsmen create high quality one off custom tattoo work in various styles including but not limited to old school, traditional japanese, dot work, script, portrait, realistic, illustrative, graffiti, neo traditional, watercolour as well as vintage style tattoos.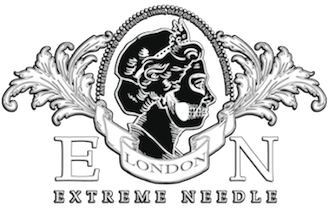 Body

Piercing

Our top notch Body Piercers offer wide range of body piercing procedures including belly button piercing, nose, eyebrows, septum, helix, tragus, nipples, septum, dermals and micro dermals, cheeks, genitals piercing as well as all of these not mentioned here - you name it.
Visit us

Tattoo & Body Piercing Shop in London's Covent Garden
Open 7 days a week • Opening Times 12:30pm - 8pm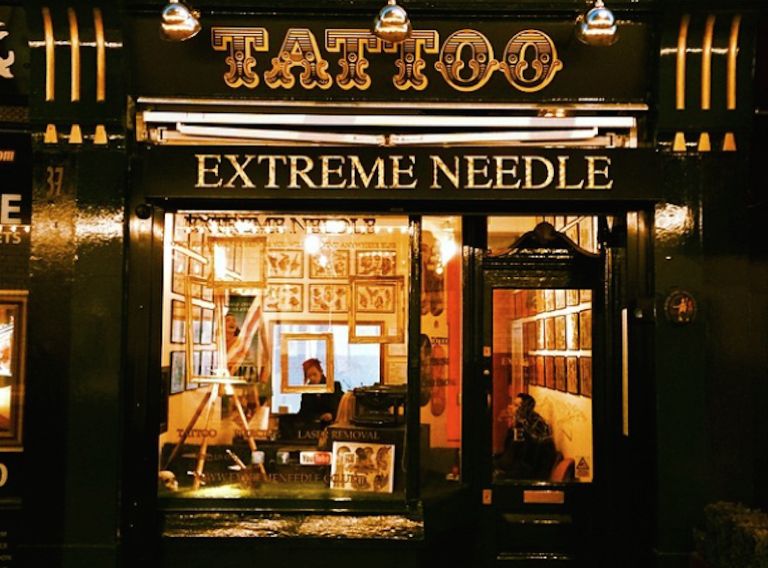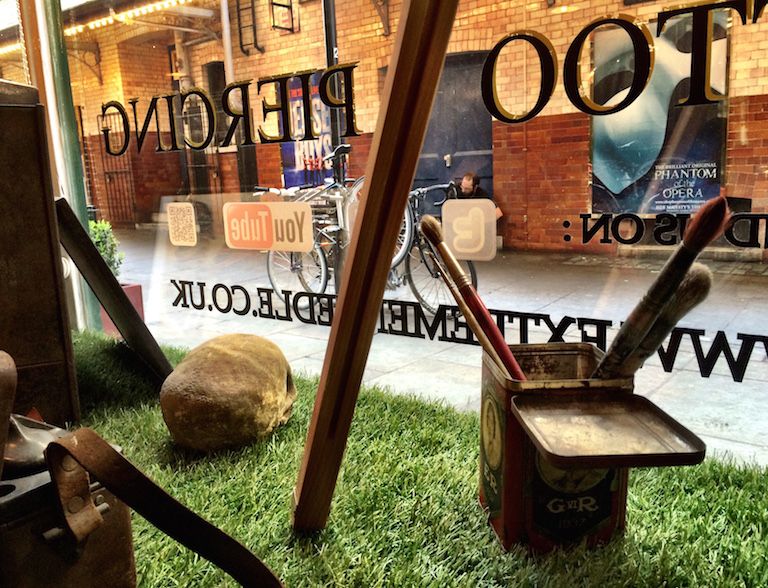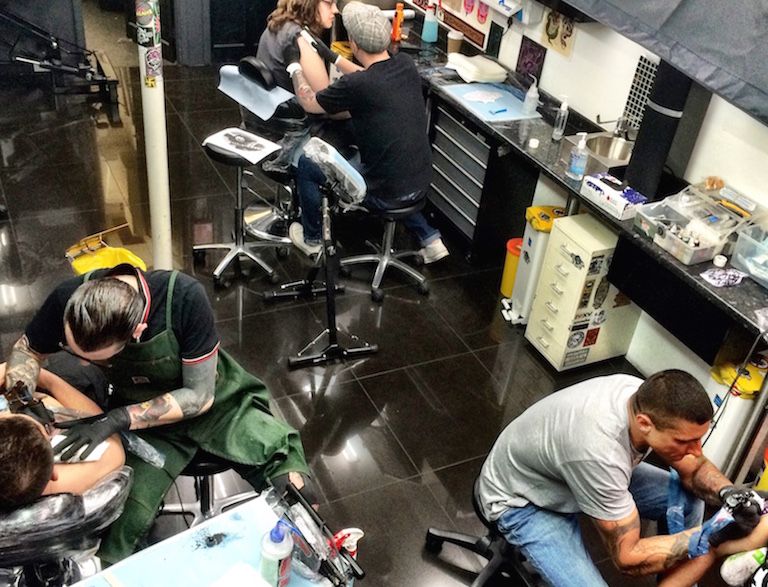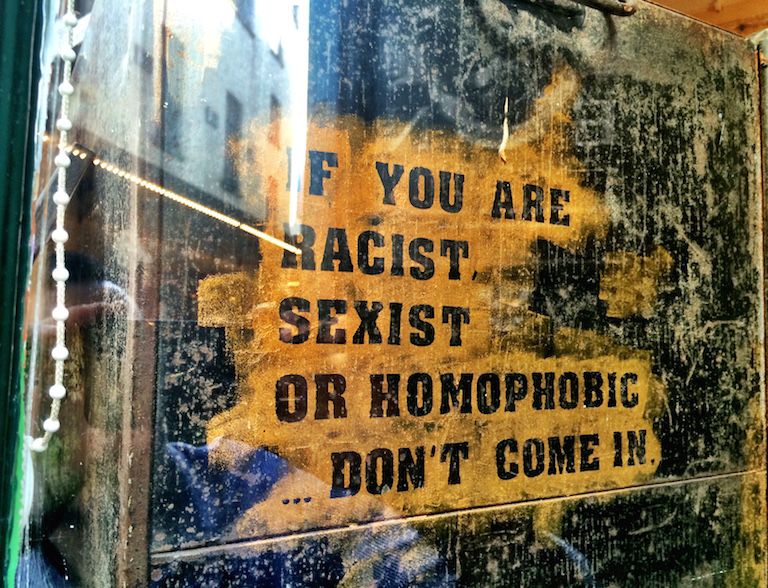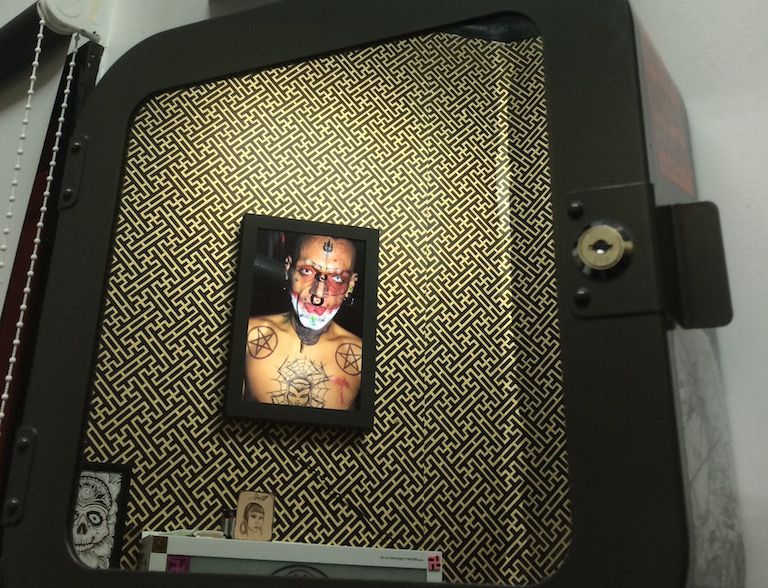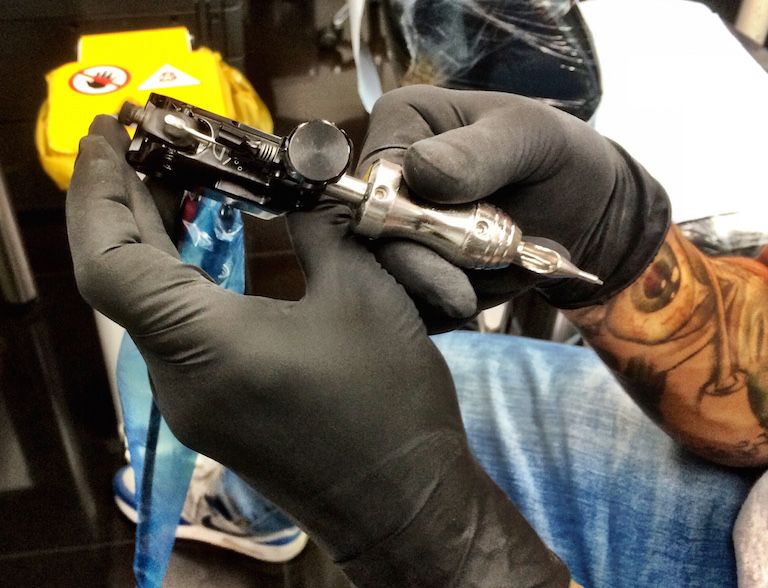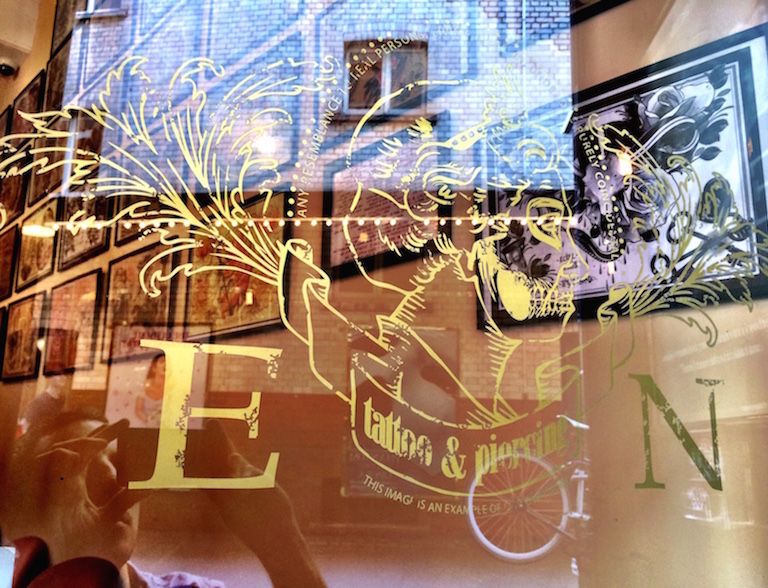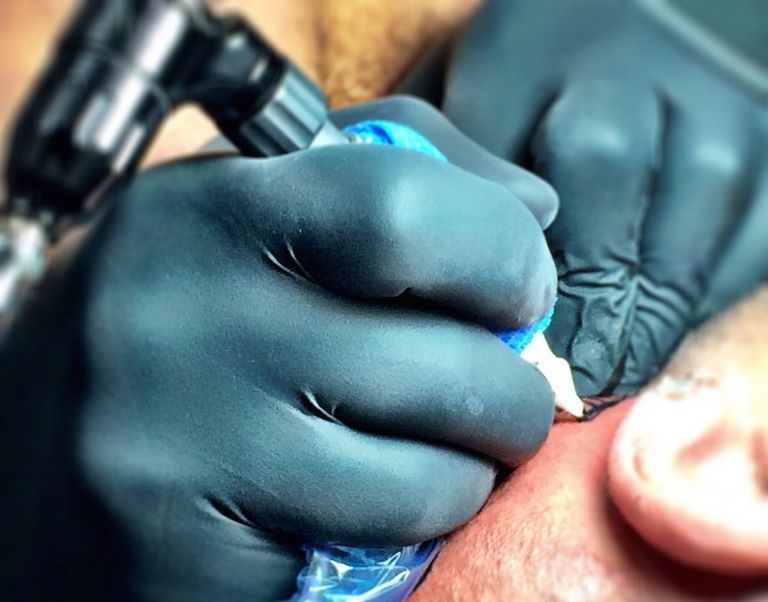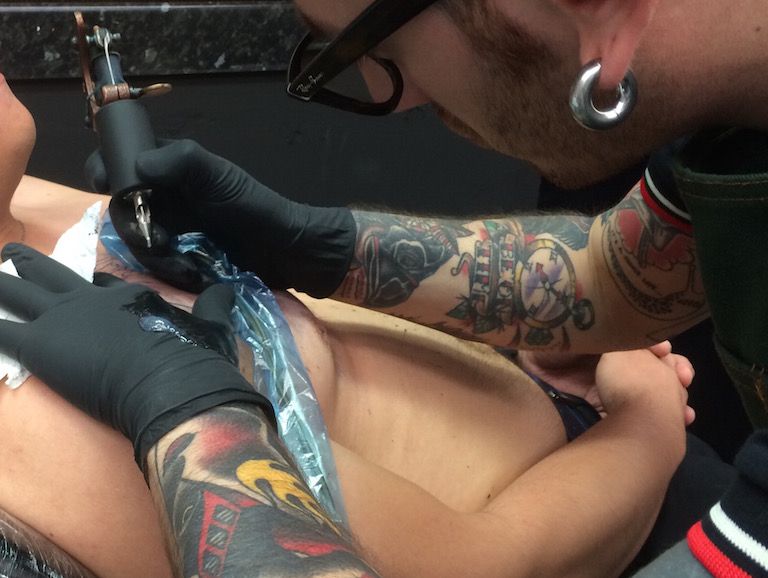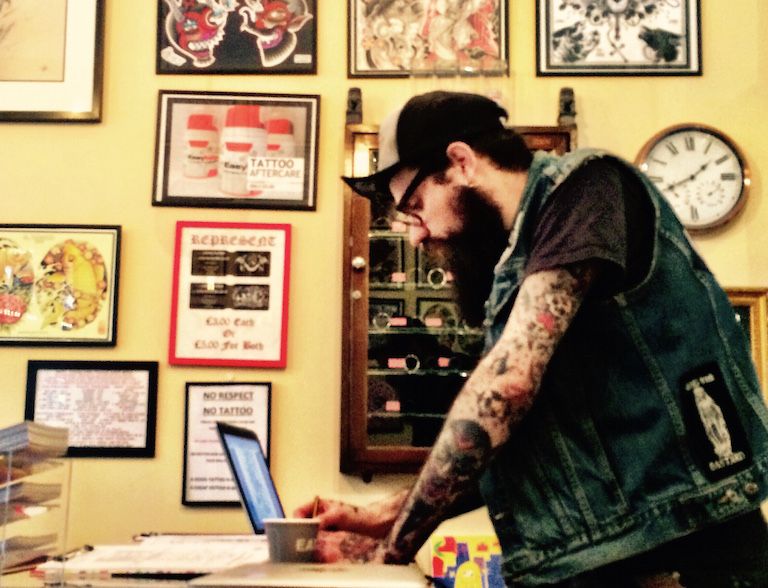 Our Extreme Needle Tattoo Shop & Piercing Studio is situated in the heart of Covent Garden, discreetly tucked away on St Martin's Court between Charing Cross Road and St Martin's Lane, a stone's throw from many of the West End's theatres, the cinemas of Leicester Square and vibrant quarters of Covent Garden and Soho.
We are ever striving to maintain what we call our dream team, which consist of some of the best award winning artists and piercers from across the world.
Clinical Standard of Hygiene is the Hallmark of our studio. All of our equipment is brand new and sterilised and or completely disposable.
We are Health Authority Registered - Westminster City Council.
Our Address: 36 St Martins Court, Covent Garden, London, WC2N 4AL
Nearest Underground Station is Leicester Square
Bookings & Enquiries
Extreme Needle

Tattoo Artists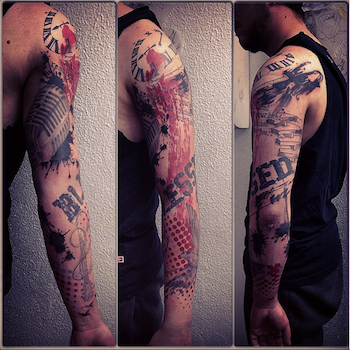 Emanuel - Watercolour & Sketch Tattoo Artist
Originally from Portugal. A fine tattoo artist. His style ranges from watercolour tattoos through realistic, sketch style tattoos to graphic compositions. He is very passionate about challenging and unique projects. He'll build a universe from your ideas. Emanuel is passionate about Art, exhibiting regularly and being influenced by the Tattoo and Fine Art realities. Been tattooing since 2007 and looking forward for the next idea.
See more from Emanuel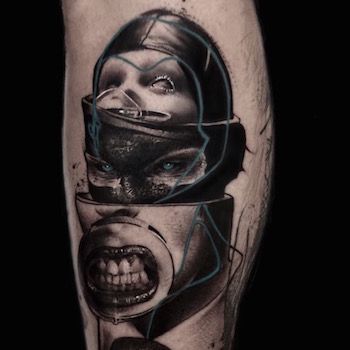 Julian - Contemporary Blackwork Tattoo Artist
French tattoo artist. He's been tattooing for 10 years, pushing himself ever since to find his own style mixing heavy black work, brush strokes, geometric and line work on realism portraits.
See more from Julian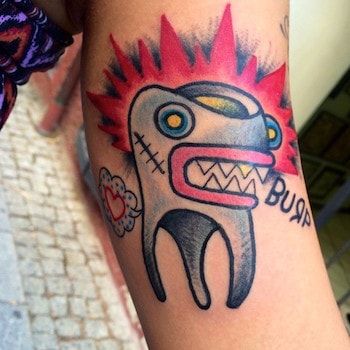 Mr Hyde - Eccentric "Tattoodles" Artist
Mr Hyde is an Italian artist based in London.Other than being a full time tattoo artist he also draws paints and sculptures mixing different medias and techniques.His distinctive eccentric 'Tattoodles' are a contemporary twist of traditional Americana tattoos, illustration and childish-gone-wrong doodles. The final results are hilarious bold fresh and colourful tattoos.Every tattoo is unique and exclusively a one-off.Mr Hyde takes on commissions for tailor made ideas and he also has a vast repertoire of tattoo flash to choose from.
See more from Mr Hyde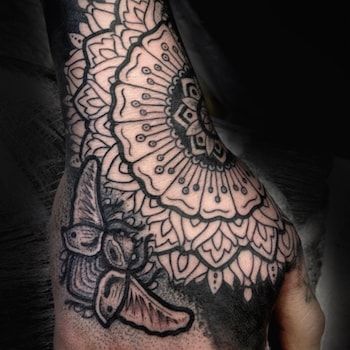 Zeph - Dot Work & Vintage Themes Tattoo Artist
Zeph come from the South East of England (Essex....Boi)! He love to tattoo, paint, illustrate and sculpt. Zeph worked in several studios in South London and recently returned from America, where he worked in Texas, South Dakota and Louisiana. He love to tattoo dot work, traditional and vintage themes with a infusion of realism but he's happy to do anything interesting. If you like his work and you are interested in a tattoo, art work, illustration or any questions in general, message the studio and let the fun begin!
See more from Zeph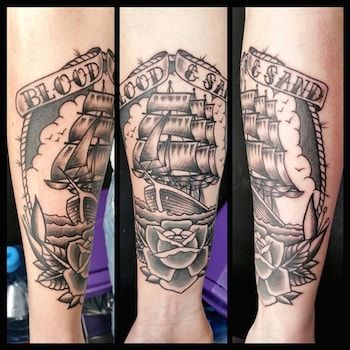 Andy Blundel - Neo Traditional Tattoo Artist
Graduated with a degree in BA/Hons Illustration then worked as a freelance illustrator for 5 years. Feeling unfulfilled in this business he got an apprenticeship with us at Extreme Needle to follow his true passion of tattooing. Andy is constantly striving to improve his art and count himself as extremely lucky to now be working as a full time tattooist.
See more from Andy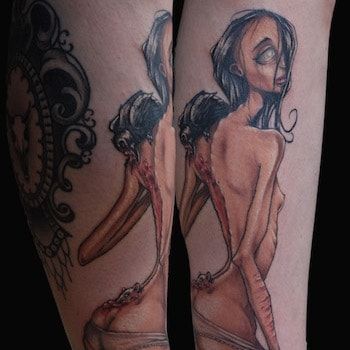 Scabbage - Illustrative Style Tattoo Artist
Scabbage works in a wide range of mediums, including Aerosol, airbrush, painting, animation and graphics. he became interested in Tattooing as a medium around 2010 and since then had the opportunity to explore a wide variety of styles. Scabbage preferred subjects tend to be horror, dark and wildlife: an illustrative style rendered with realistic textures in both colour and grey. He am also happy doing elaborate script, portraits, bio mechanical or anything original with style. He also like to eat the skin of his victims.
See more from Scabbage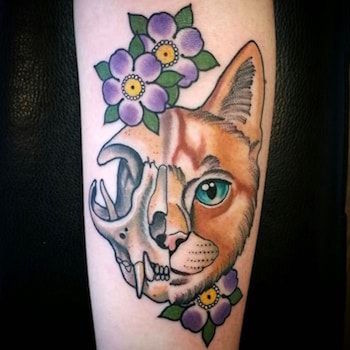 Ben - Neo Traditional Tattoo Artist
Neo traditional as a style of tattooing has always been the direction I wanted to take my work. Having completed my apprenticeship at Extreme Needle I found my work began to take a turn into the realms of realism more so than the traditional aspect of the genre and this is where I love to create my designs. Whether it's bold colour with realistic details or high contrast black and grey, my work leans heavily to the realistic end of the neo traditional spectrum but still using bold line work and illustrative compositions.
See more from Ben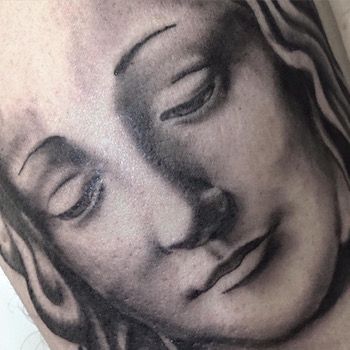 Aitor - Black & Grey Realistic Tattoo Artist
Aitor specializes in black and grey realistic tattoos, but also enjoying tattooing dark neotraditional in colour or black and grey. He's recently joined our tattoo studio bringing with him his talent along with a true love for tattooing
See more from Aitor
Extreme Needle

Instagram Tattoo Gallery
Extreme Needle

Body Piercers
Raphael - Body Piercer
Raphael is more than capable of doing any type of piercings, including micro dermal anchors, genital & surface piercings.
More about Raphael
Roni - Body Piercer
Veronica can proffessionaly do all usual piercings, genitals, microdermals and pretty much everything else.
More about Roni
Sarita - Body Piercer
Sarita will happily perform standard piercings, male genital piercings and microdermals, all at top notch level.
More about Sarita
Extreme Needle Merchandise

Visit Our Online Shop!

Get Unique and Exclusive Stuff Designed By Our In House Artists

Click To Buy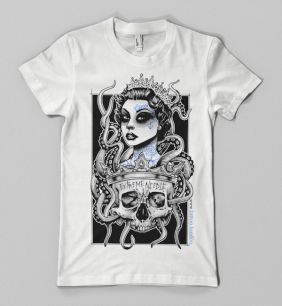 Share Your Experience
Help us to stay on the top of the game and Leave A Review. Thanks!