EXTREME NEEDLE TATTOO LONDON
LONDON TATTOO & PIERCING STUDIO
A tattoo is an extension of every artist's soul here at Extreme Needle. "Our ethos is to realise our customers' vision and take it to the next level".
"At Extreme Needle we work not only as a team but also as a family unit and pride ourselves on being highly professional at all times".

Established in 2006 we are situated in the heart of Londons theatre-land, Covent Garden, minutes away from the historical Seven Dials and the hustle and bustle of Trafalgar and Leicester square.

EN Tattoo soon became well recognised within the community as one of the leading forefront studios offering the highest quality in bespoke and traditional tattooing for the last 15 years.
Housing  award winning artists from a multitude of diverse and multicultural backgrounds, we pride ourselves on the highest quality of work catering for all our clients needs. Whether you're a seasoned collector or a first timer, we have an artist for you.

As a custom studio, working on your specific needs, an appointment is generally required, but not always necessary.
Feel free to contact the studio on any given day to enquire about walk in availability.
Custom Tattoos
Extreme Needle tattoo artists create high-quality one-off custom tattoo work in various styles including old school, traditional Japanese, dot work, script, portrait, realistic, illustrative, graffiti, neo-traditional, watercolour as well as vintage style tattoos.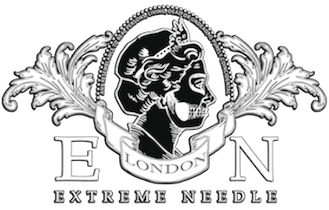 Body Piercing
Our top-notch in house body piercers offer a wide range of body piercing procedures including belly button piercing, nose, ear, eyebrows, septum, helix, tragus, nipples, septum, microdermals, male genital piercings - you name it.
Visit us at our

Tattoo & Piercing Shop in Covent Garden
We are open 7 days a week*
(*subject to Public Holidays)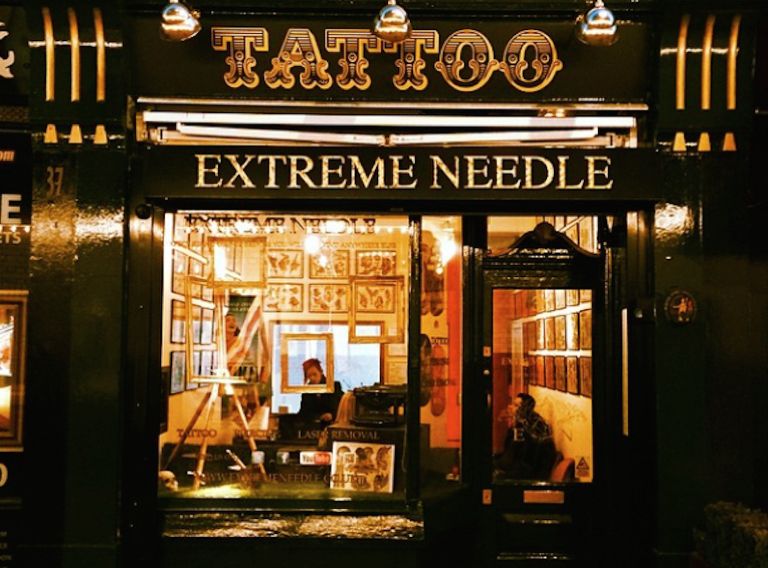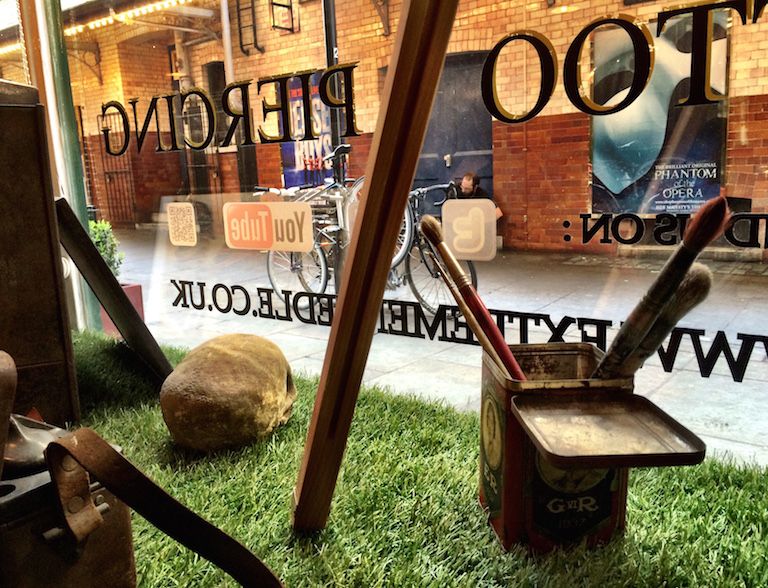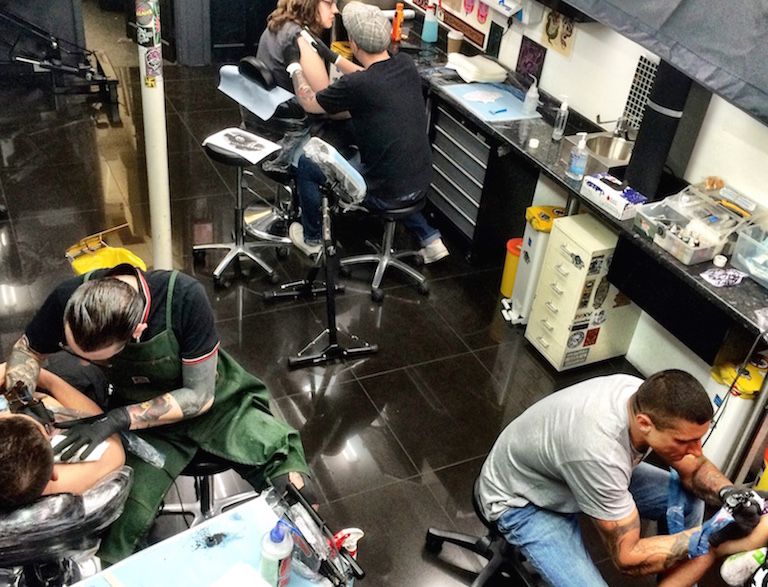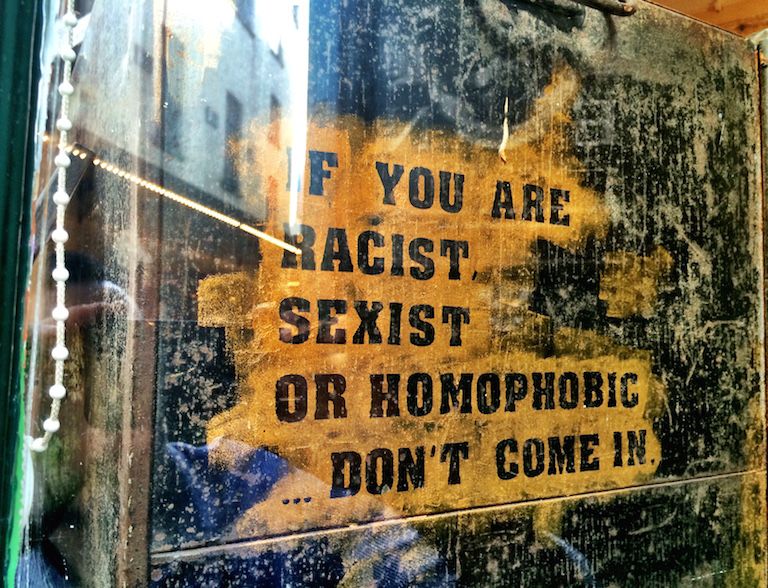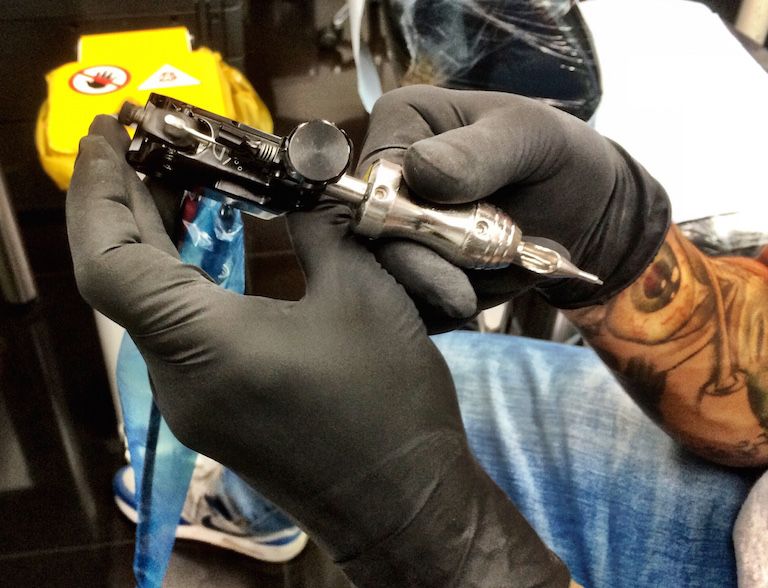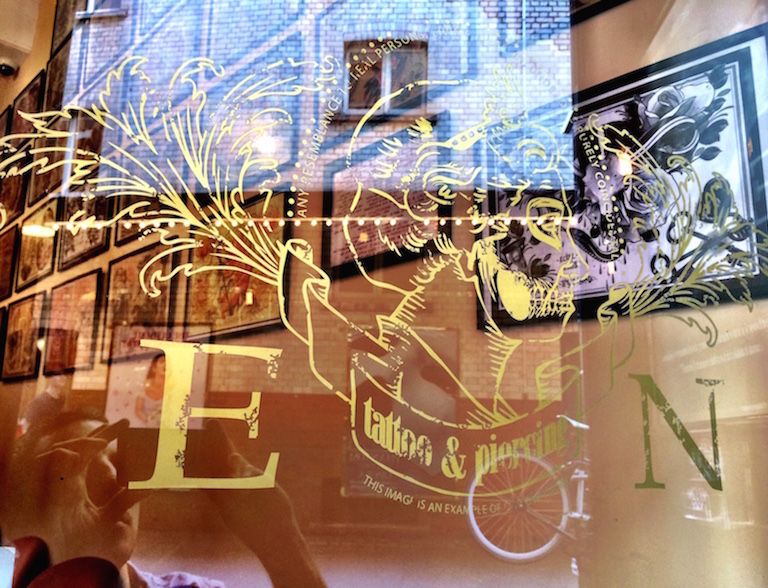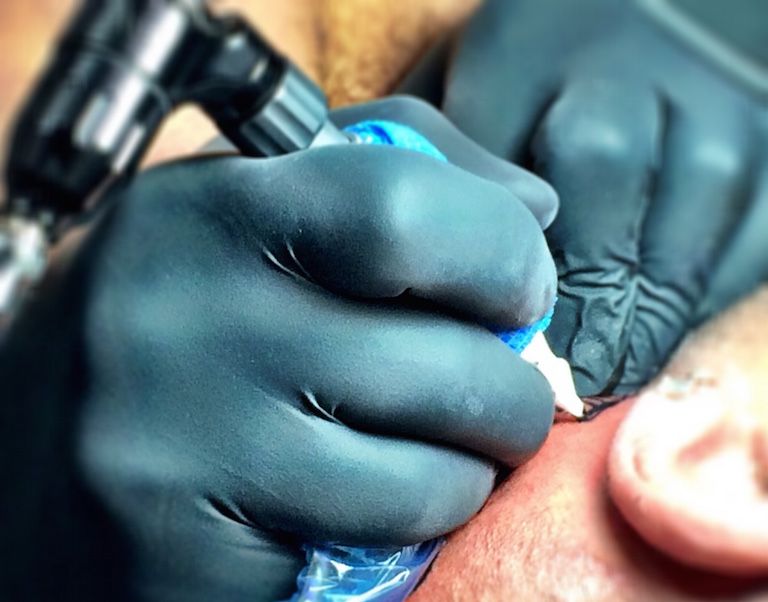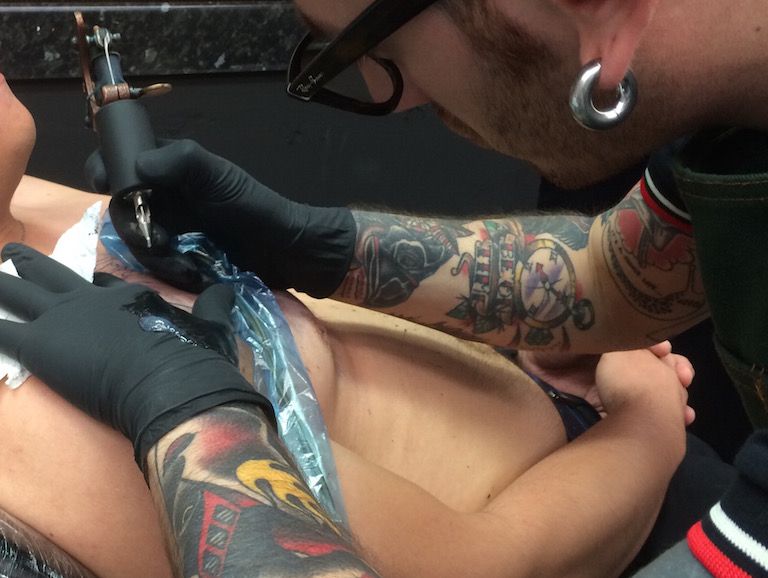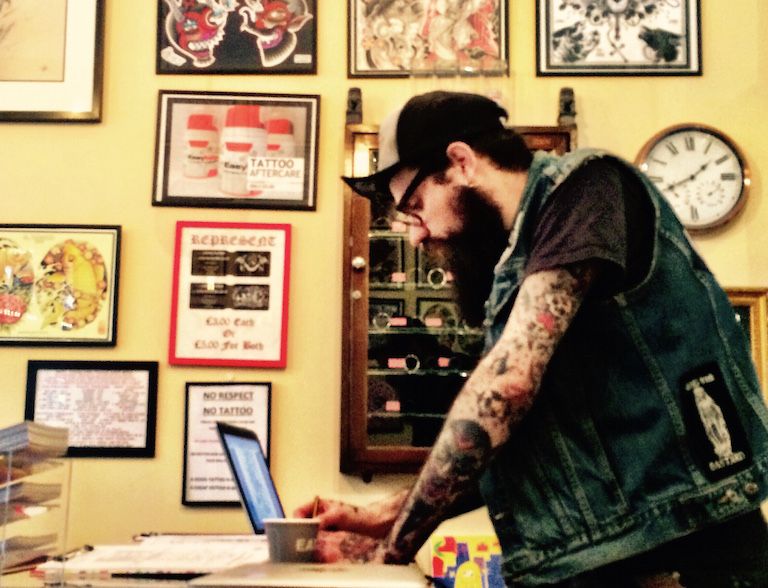 Our Extreme Needle Tattoo Parlour & Piercing Studio is situated in the heart of Covent Garden, discreetly tucked away on St Martin's Court between Charing Cross Road and St Martin's Lane, a stone's throw from many of the West End's theatres, the cinemas of Leicester Square and vibrant quarters of Covent Garden and Soho.
We are ever striving to maintain what we call our dream team, which consist of some of the best award-winning artists and piercers from across the world.
Clinical Standard of Hygiene is the Hallmark of our studio. All of our equipment is brand new and sterilised and or completely disposable.
We are a Health Authority Registered - Westminster City Council.
Our Address: 36 St Martins Court, Covent Garden, London, WC2N 4AL
Nearest Underground Station is Leicester Square
Bookings & Enquiries
Extreme Needle London

Tattoo Artists
Help us grow

Follow Us on Instagram

Have you seen our new post?
We are updating our only official Instagram account @entattoolondon daily, dropping all the latest shots of recent tattoo work and the studio.
Join us and stay tuned.
Thank You!

Follow us
Extreme Needle Merchandise

Visit Our Online Shop!

Get Unique and Exclusive Stuff Designed By Our In House Artists

Click To Buy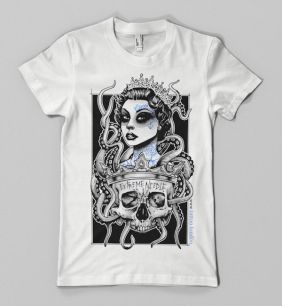 Share Your Experience
Help us to stay on the top of the game and Leave A Review. Thanks!